Click to enlarge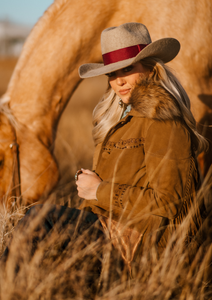 Click to enlarge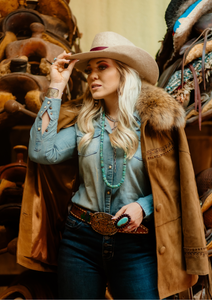 Click to enlarge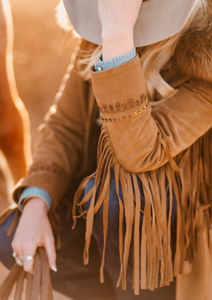 Click to enlarge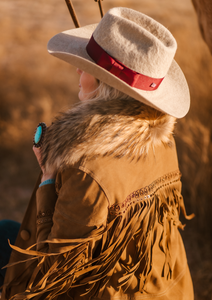 Click to enlarge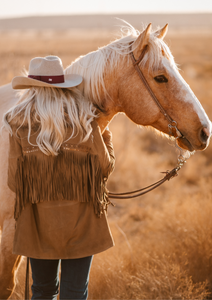 Click to enlarge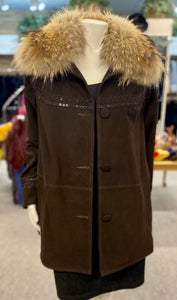 Click to enlarge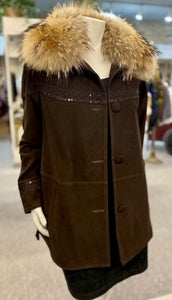 Click to enlarge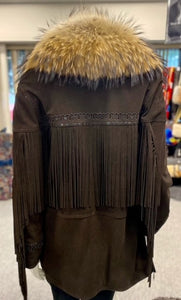 Click to enlarge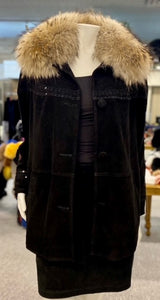 Click to enlarge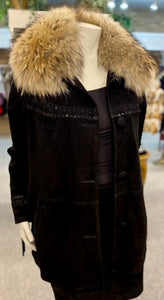 Click to enlarge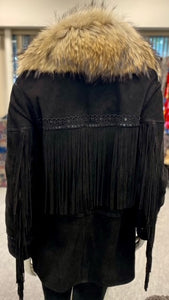 Our show-stopping Suede Fringe Jacket has a fluffy Raccoon collar and embellished with fringes in the back. The Raccoon collar is removable, creating a beautiful furless piece. The perfect western jacket for your western-style events!
Features:
Suede Jacket with Fringes
Chest, Back, and Cuff Beading
Detachable Raccoon Collar
Length: 29 inches
Button Closures
Fully Lined
Pockets
Fits True to Size
Shown above is a Small
Sizing Available in Small through XXL
Custom and Pre-Orders Available!
Style:1529