Click to enlarge
Click to enlarge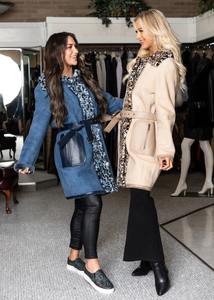 Click to enlarge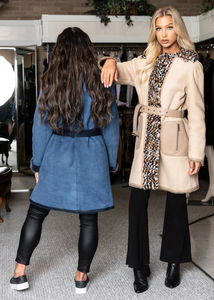 Click to enlarge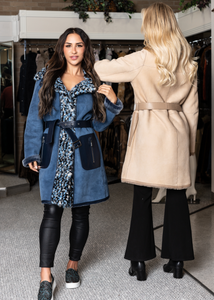 Click to enlarge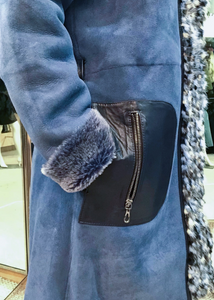 Click to enlarge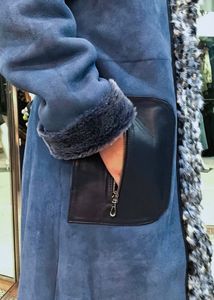 Our soft and beautiful Shearling Stroller with Multicolor Mink Trim is currently offered in two colors. The mink pieces add a pop of color, and the belt allows for various style options.
Check out our Pink Knitted Mink Parka for a similar product!
Features:
Bamboo Mink Trim Colors: Black, Tan, and White
Blue Mink Trim Colors: Grey, Light Blue, Navy, and White
Length: 36½ inches

Lined in Shearling
Snap Closure
Belt Included
Double Pockets
Neck Buckle
Fits True to Size
Shown Above in the Bamboo in a Small
Shown Above in the Blue in a Large
Sizing Available in Extra Small through XXL Large
Special Orders for larger sizes are available for an extra charge
Pre-Orders Available!