Click to enlarge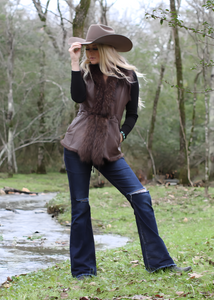 Click to enlarge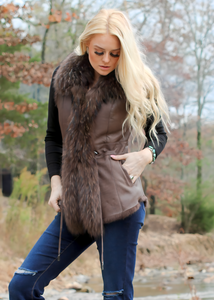 Click to enlarge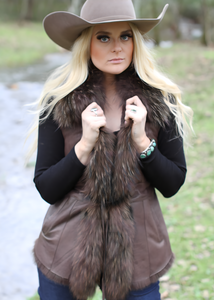 Click to enlarge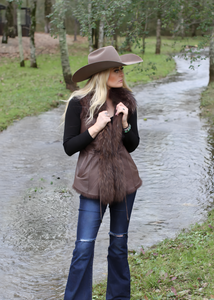 Click to enlarge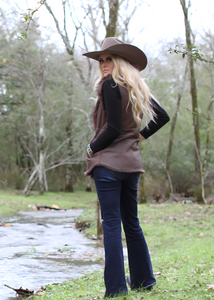 Click to enlarge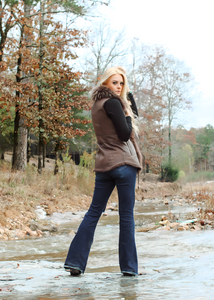 Click to enlarge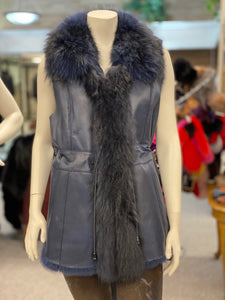 Click to enlarge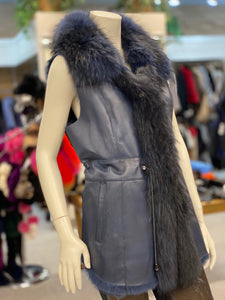 Click to enlarge
Click to enlarge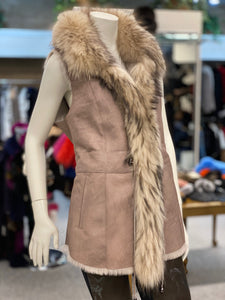 This Shearling Vest is a part of our Best Sellers List! Our Shearling Vest has the fur facing inward with
 the ultimate soft feel and provides warmth in all the right places.
 The Raccoon/Fox Tuxedo complements this vest beautifully! A great casual and western piece that can be paired with jeans and boots. 
Features:
Shearling Vest
Raccoon/Fox Tuexdo
Length: 25 1/2 inches
Drawstring Waist
Pockets
Fits True to Size
Shown above is a size Small
Sizing Available through Small through XXL
Special Orders for larger sizes are available for an extra charge
Custom and Pre-Orders Available!
Style:2705V