Click to enlarge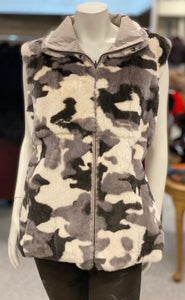 Click to enlarge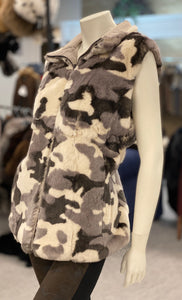 Click to enlarge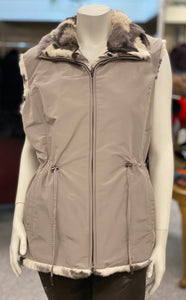 Click to enlarge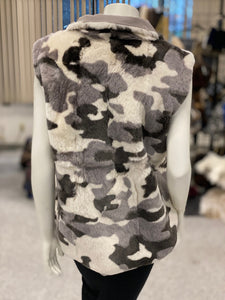 Click to enlarge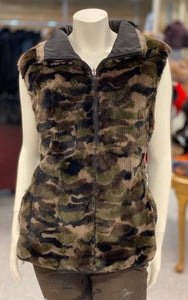 Click to enlarge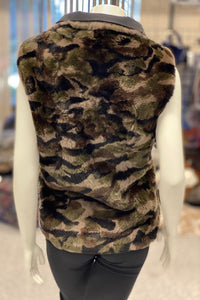 Click to enlarge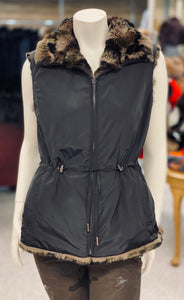 Click to enlarge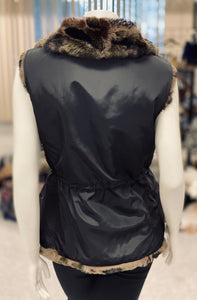 Click to enlarge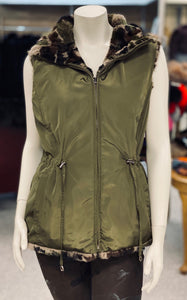 Click to enlarge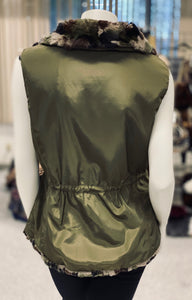 Take a look at our reversible camouflage rabbit fur vest. This is a piece that can take you from an early morning in the blind to city streets for the evening with a pair of cute jeans and knee-high boots.  
Approx. 25"L from shoulder to hem.
Stand collar; zip front
Sleeveless.
Drawstring waist.
Slim silhouette.
Contrast, nylon/polyester.
Clean by fur specialist.
This vest-style comes in beige camo, green camo, and black camo. These three are a great combo to have.