Click to enlarge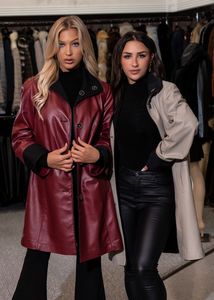 Click to enlarge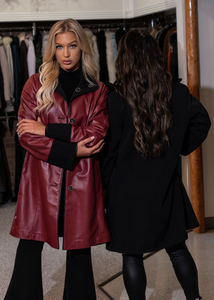 Click to enlarge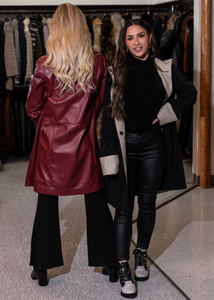 Click to enlarge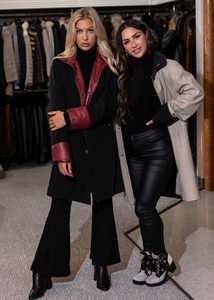 Click to enlarge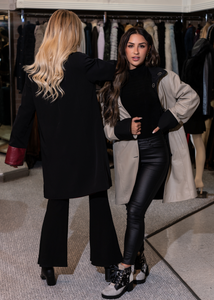 Click to enlarge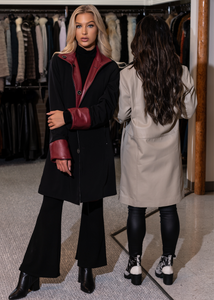 Our Leather Reversible Raincoat Stroller is designed to be worn rain or shine as an everyday coat. Reverses into a black waterproof material to help keep you dry. 
Features:
Leather Coat Reversible to a Raincoat

Length: 37 inches

Button Closures

Pockets

Runs True to Size

Shown Above is an Extra Small in Stone

Shown Above is a Small in Red

Sizing Available in Extra Small through XXL

Special orders for larger sizes are available at an additional cost

Pre-Orders Available!