Click to enlarge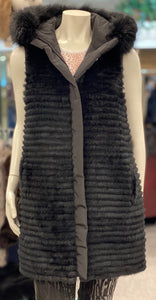 Click to enlarge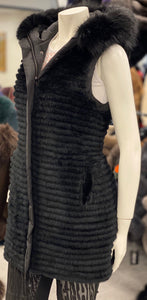 Click to enlarge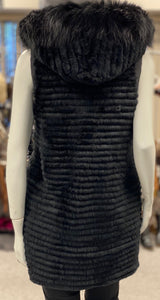 Click to enlarge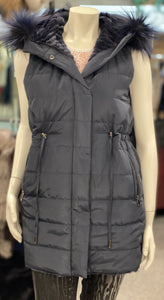 Click to enlarge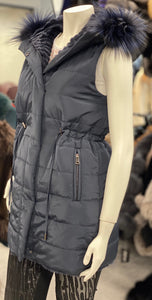 Click to enlarge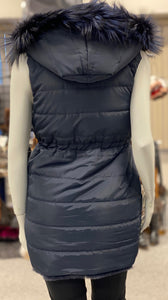 Click to enlarge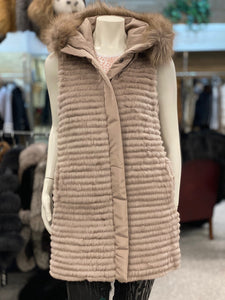 Click to enlarge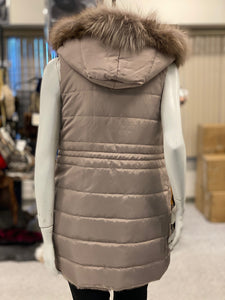 This Vest is great for a rainy day, but can definitely also be used on any other day as well. This Vest is reversible with vinyl on one side and Rabbit on the other. Fox fur is added to the hood for a chic look. Drawstrings at the waist to give you a fitted and hourglass look.
Features:
Rabbit & Down Reversible Vest
Matching Fox Trim on Hood
Length: inches
Zipper and Snap Button Closures
Drawstring Waist
Pockets
Fits
Shown above is a size Small
Sizing available in Extra Small through XL
Special Orders for larger sizes are available for an additional charge
Custom Order and Pre-Orders Available!