Click to enlarge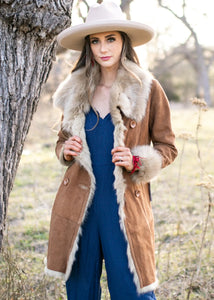 Click to enlarge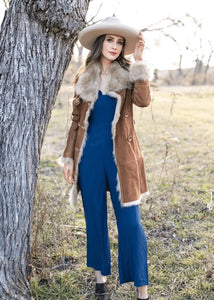 Click to enlarge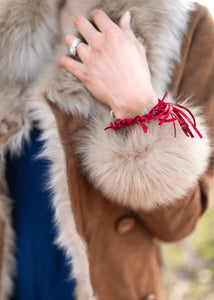 Click to enlarge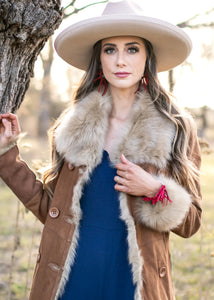 Click to enlarge
Click to enlarge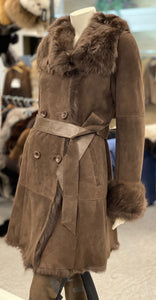 Click to enlarge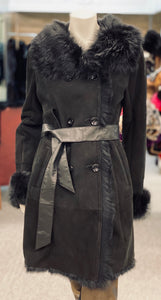 Click to enlarge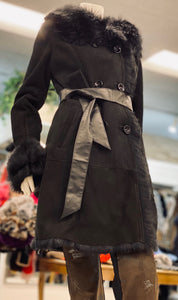 Click to enlarge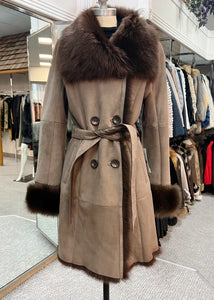 Click to enlarge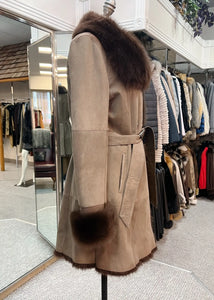 Click to enlarge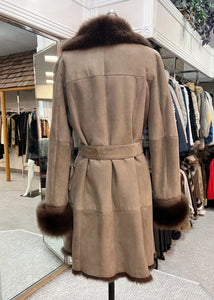 This Penny Lane Shearling Stroller is a highly popular item, featuring four available colors - Black, Chocolate, Mocha, and Camel. This piece is lightweight with an incredibly soft feel. The perfect casual addition to your wardrobe that can pair with any outfit!
Features:
Shearling Stroller
Fur facing inside 
Turnback Cuff
Colors: Black, Camel (Most Popular) Chocolate, and Mocha
Length: 35 inches
Wing Collar
Button Closures
Belt Included
Pockets
Shown above is a Small
Fits True to Size
Sizing available in Extra Small through XXL
Special Orders for larger sizes are available for an additional charge
Custom and Pre-Orders Available!
Style:1285