Click to enlarge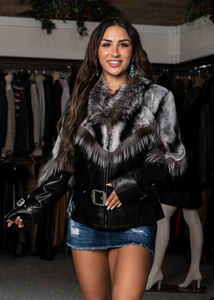 Click to enlarge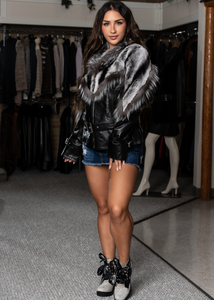 Click to enlarge
Click to enlarge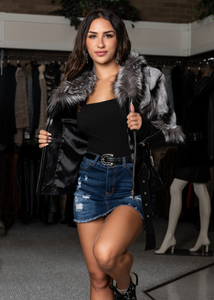 Click to enlarge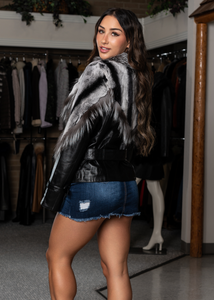 Click to enlarge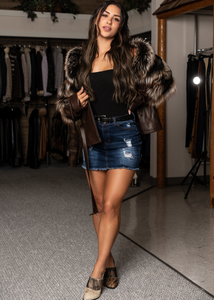 Click to enlarge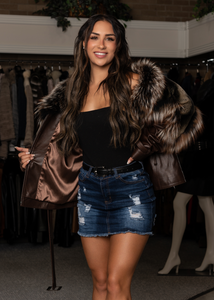 Click to enlarge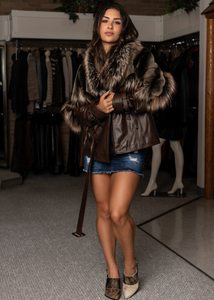 Click to enlarge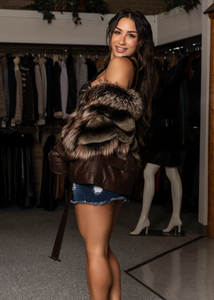 Click to enlarge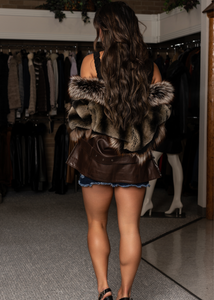 Can't decide on what type of fur you want? Our Rockstar Jacket is a unique piece with Crystal Fox, Lamb, and Rabbit all in one! The adjustable belt around the waist and wrists allows for a more fitted look. 
Features:
Crystal Fox and Rabbit shoulders and trim
Nut Brown Lambskin Leather Jacket
Length: 22 inches
Zip-Up Closure
Inside Pocket
Adjustable Wrists
Belt Included 
Fully Lined
Fits True to Size
Shown above is a size Medium in Nut Brown
Shown above is a size Small in Black
Sizing Available in Extra Small through XXL
Special Orders for larger sizes will be for an extra charge
Pre-Orders Available!