Click to enlarge
Click to enlarge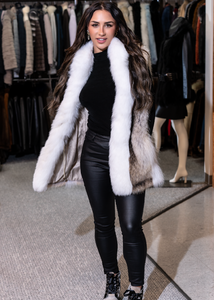 Click to enlarge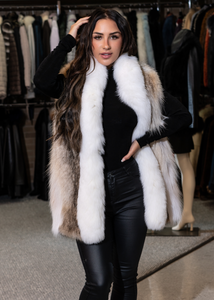 Click to enlarge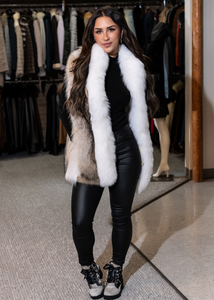 Click to enlarge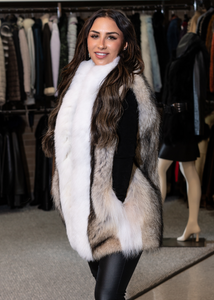 Click to enlarge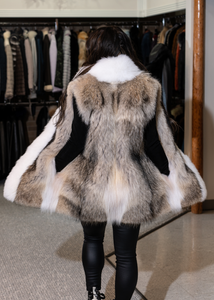 Our Coyote Vest with a White Fox Collar adds a noticeable contrast between the furs and accentuates the Coyote's natural coloring. 
Check out our Coyote Vest to view a similar style!
Features:
Women's Coyote Vest

White Fox Collar

Length: 29.5 inches

Hook and Ring Closure

Drawstring

Inside Pocket

Pockets

Fits True to Size

Shown above is a Medium

Sizing available in Extra Small through XXL

Special Orders for larger sizes are available at an additional cost

Pre-Orders Available!